Marin
Relax all over in a Marin Spa
Sit side-by-side in the Sundance® Marin™ spa. Play your favorite music from the optional stereo. Enjoy the cascading, softly lit splash of the AquaTerrace™ waterfall. The Marin spa is a relaxing place to carve out space and time for yourselves. A Sundance 880 Series Marin spa gives you the luxury of a private retreat, perfect for enjoying warm moments. With its impressive selection of seven different types of jets, strategically placed in each seat of the spa, Marin provides any number of types of massage options. Soothing, calming, invigorating… set the mood inside the spa, Marin is whatever you make it. The Marin is also easy-care, thanks to its MicroClean® Filtration System and CLEARRAY® Water Purification System.
Specifications
Length:
7'7"
Width:
6'3"
Height:
33"
Primary Specs
Seats
4-5 adults
Spa Volume
315 US gal (1,192 liters)
Total Jets
33 (8 varieties)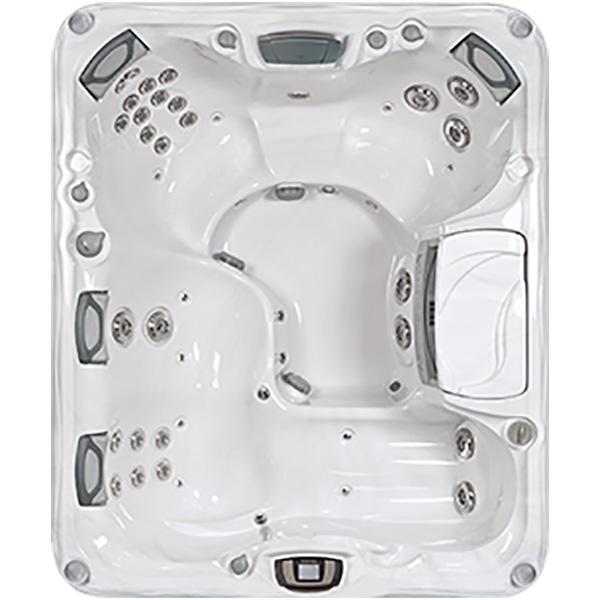 Highlights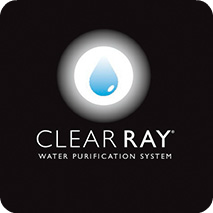 CLEARRAY®
Treats water using exclusive UV-C technology
No gas, chemical, or other by-products added to water
Neutralizes waterborne pathogens, resulting in clean, fresh, clear water

Accu-Ssage™ Therapy Seat
This jet seat features our deepest, full-body immersion experience.

SilentAir® Injector Jets
An exclusive blower and air-only jets deliver a soft tissue massage and optional SunScents™ aromatherapy for a soothing experience.

SunTouch™ Control Panel
An advanced control that amplifies ease of use with a glowing, color, touch screen control and icon-driven menus, so programming your spa is even easier any time of day.

Illuminated Grab Bars
Safety is our priority, so we make it easy for you and your family to enter and exit the spa securely.
Colors

Celestite
Shell Color

Platinum
Shell Color

Sahara
Shell Color

Copper Sand
Shell Color

Monaco
Shell Color

Shell Color

Caribbean Surf
Shell Color

Sandstone
Shell Color

Porcelain
Shell Color

Oyster
Shell Color

Coastal
Cabinet Color

Mahogany
Cabinet Color

Autum Walnut
Cabinet Color